Cricket is a sport that is always encircled with stats, records, and numbers. Each cricket match supports a statistical significance in the history of the sport. While not many cricketers think about achieving specific cricket records, it is usually a by-product of what unfolds on a cricket field. However, at times, players unknowingly end up some special stuff that finds a special place in the record books.
In this article, we will look at seven mind-boggling cricket records that not many fans would know:
1. Muttiah Muralitharan boasts of most five-wicket hauls in international cricket (77)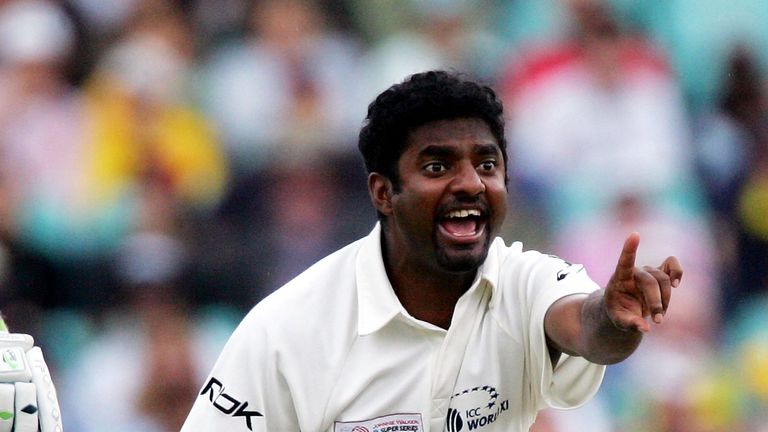 Throughout his international career, Muttiah Muralitharan had a knack of creating records and setting new standards. In doing so, he also became the cricketer to achieve most wickets in cricket history. In his tally of 1347 international wickets for Sri Lanka, the legendary off-spinner bagged a staggering 77 five-wicket hauls. This is the record for most five-wicket hauls for any bowler in international cricket. The next name on the list, Sir Richard Hadlee has picked 44 fifers in international cricket.
2. Pakistan speedster Mohammed Sami holds a dubious record of bowling a 17-ball over
Pakistan speedster Mohammad Sami holds a rather unwanted record in cricket history. He has bowled the longest over in the history of ODIs, comprising of a shocking 17 deliveries. Yes, you all read that right- 17 deliveries! Sami achieved this feat against Bangladesh at the 2004 Asia cup. He bowled seven wides and four no-balls and ended up conceding 22 runs.
3. Ricky Ponting scored twin centuries on his 100th Test match
Probably one of the finest players of all-time, Ricky Ponting achieved a unique feat in his 100th Test. While playing against South Africain his 100th Test, Ponting became only the sixth batsman to score a century in his 100th Test match. However, what was even more intriguing that he scored a century in both the innings of the Test match. In doing so, he became the only cricketer to register twin hundreds in his 100th Test match. With innings of 120 and 143 in respective innings, the Australian skipper played a vital role in setting up his team's win against the Proteas.
4. Most dismissals in nervous 90s – Sachin Tendulkar
Sachin Tendulkar is the only cricketer to have scored 100 international hundreds. While the Master Blaster scored 100 centuries in his career, he also missed many more to add to his centuries' tally. In his entire career, Sachin was dismissed for a record – 27 times in the nervous 90s. It is a record for most dismissals in the nervous 90s for any batsman in cricket history. It occurred on 17 occasions in ODIs while he was 10 times unlucky in Test cricket.
5. MS Dhoni and AB De Villiers: The first pair of wicket-keepers to bowl together in Test cricket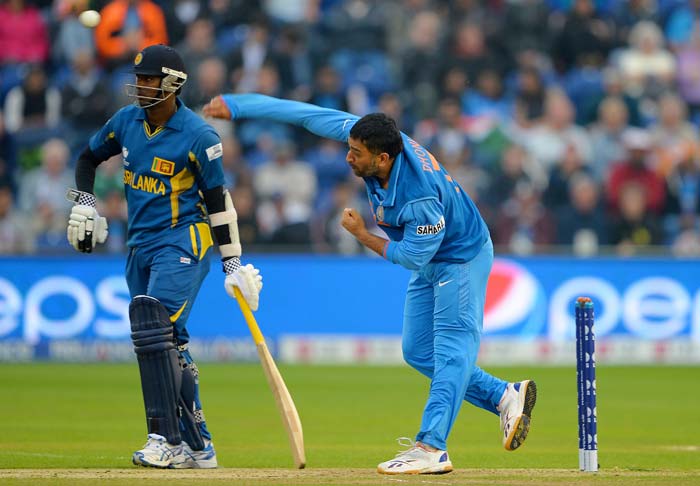 A unique feat was achieved during Ind vs SA Test match at Johannesburg in 2013. While AB de Villiers rolled his arm over for the last over before tea on Day 3, Indian skipper MS Dhoni took the onus to bowl late on day 4 during the South Africa innings. This was the first instance when both wicket-keepers from either team bowled an over in the same match. While India somehow managed to squeeze out a draw, the home team ran them close with hopes of a possible win on day 5.
6. Shahid Afridi has never lasted 100 balls in an innings in his entire ODI career
Shahid 'Boom-Boom' Afridi has played over 400 ODIs for his country amassing thirty-nine half-centuries and six centuries. He has scored 8064 runs and scalped 395 wickets for his country. The entertainer has although not lasted 100 deliveries in an ODI innings even once in his illustrious and controversy-filled career! Known for his hard-hitting ability, Afridi has batted for a maximum of 94 balls in an innings. He did this against arch-rivals India and went on to score 109 runs in Toronto in 1998.
7. Most number of aggregate sixes in a T20I match- 32
In first Ind vs WI T20I in 2016 at Lauderhill in the USA, a unique cricket record was created in T20 internationals. In the entire match, a record – 32 sixes were hit from both the teams. While batting first, West Indies posted a mammoth total of 245 runs including 21 huge sixes in their innings. In pursuit, the Indian team fell a run short of the target but not before hitting 11 sixes in their entire second innings. It was a six-hitting exhibition that was won by West Indies. The match still holds the record for most aggregate sixes in a T20I match.
Also Read