The English Test summer is set to continue with the Pakistan team touring England for a three-match series starting August 5 at Old Trafford in Manchester. In 2018, the last time when Pakistan toured England, the series ended in a draw. Over the years, Pakistan has shown why they done well on the English soil.
England will enter the series on the back of 2-1 series win over the Windies after a shaky start. Pakistan team, on the other hand, has not played any international cricket from February owing to COVID-19 Pandemic. However, the Azhar Ali-led side has been in the country for nearly a month now and are well acclimatized to the conditions. With two strong teams going up against each other, one can expect some riveting red-ball cricketing action expected to be served for the course of the next few weeks.
FOLLOW Live England vs Pakistan ball-by-ball Commentary here
The England vs Pakistan Test series also presents opportunities for players from both camps to achieve some significant records. Here's a look at 4 records that can be achieved in the England vs Pakistan Test series:
1. Babar Azam- 2000 Test runs
Pakistani Test vice-captain, Babar Azam has a chance to cross a very small yet significant milestone in the longest format of the game. The talented youngster will have an opportunity to become the 33rd Pakistani player score over 2000 Test runs.
Babar, the backbone in Pakistan's middle-order, has already scored 1850 runs at an average of over 45 including five centuries in 26 Test caps for Pakistan. With a potent seam-bowling attack including the likes of James Anderson and Stuart Broad, Babar will be a vital cog in the Pakistan batting order which looks rather inexperienced. Azam needs merely 150 more runs to cross the 2000-run mark in Test cricket. The visitors would be hoping that the right-handed batsman can unlock this achievement in the first Test at Old Trafford itself.
2. Joe Root- 8000 Test runs and 50 Test fifties
Joe Root is one of the most prolific batsmen in the England cricket setup. Even though his career graph shows a slightly downward trend ever since he's taken up the job of captaining the national side (avg 42.95), he has the most half-centuries (49) among the active players. Among all-time English players, only Alastair Cook ranks ahead of him with 57 half-centuries in Test cricket.
Currently, Root has scored 7728 Test runs in 94 games at an average of 48.30 including 17 centuries. He needs another 272 runs to cross 8000 Test runs. In doing so, Root will become the 8th English cricketer to achieve this elusive feat. He will also have an opportunity to become the second-fastest ever English player from England to do if he manages to score this within 3 innings. Kevin Pietersen had scored 8000 runs in 176 innings while Joe Root now has played 173 innings so far.
3. Azhar Ali- 6000 Test runs
Pakistani captain Azhar Ali is just 81 runs shy of breaching the 6000-run milestone in his Test career. Previously, only four other players from Pakistan have achieved this feat while Azhar will be the slowest batsman (in terms of innings) to cross 6000 runs in Test cricket. He would want to lead his side from the front and inspire his team to create history on the foreign soil. The Pakistani opener himself has a brilliant record against England and will hope to repeat his past exploits even in the upcoming series. Currently, the 35-year old has scored 5919 Test runs at an average of 42.6 in 78 matches for Pakistan.
4. James Anderson- 600 Wickets and 100 Test catches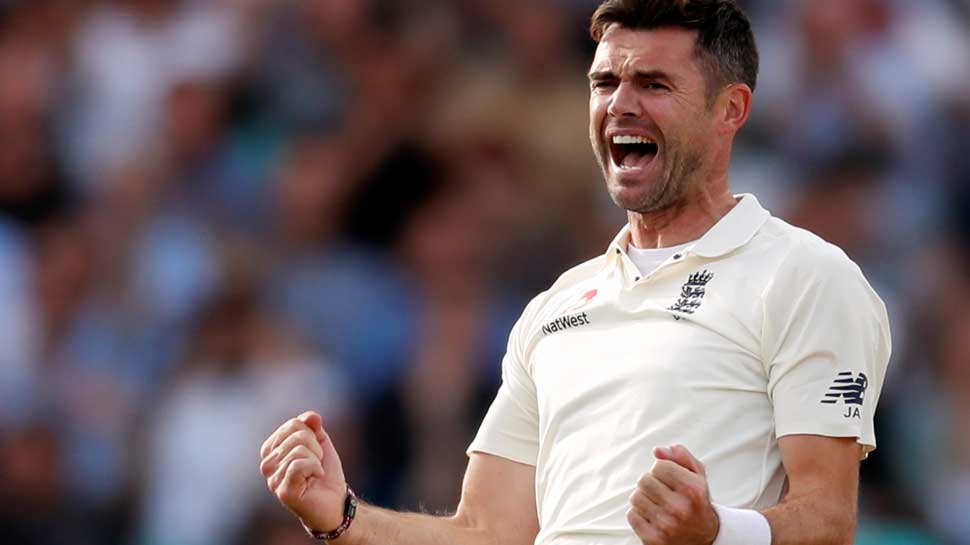 James Anderson is on the verge of achieving something special in his Test career.  Yes, Anderson is just 11 scalps away from creating history and becoming the first pacer to take 600 Test wickets which speaks volumes about his fitness levels.
Only three other bowlers have achieved this record in the past but were all spinners which make this even more special. In all probability, only Stuart Broad can come close or go past his teammate's tally. Jimmy now has taken 589 Test wickets from 153 games for England at an average of 27.85 while taking fifer 28 times.
Anderson is also just 5 grabs away from becoming the 11th English cricketer to take 100 or more catches as a fielder.