The wrath of the Coronavirus hasn't spared anyone. Everybody has been forced to reconsider their way of life in this situation that's brought the world to a stand-still. As a result of this pandemic, there is no cricketing action now in a time when the IPL 2020 should have been happening in full swing. In such a scenario, former Pakistan fast bowler Shoaib Akhtar has proposed an idea of an India vs Pakistan ODI series to be hosted to raise funds for the fight against COVID-19.
The sports industry has also been hampered with major tournaments getting called off in the wake of the pandemic. Both India and Pakistan have been grappling against the outbreak of COVID-19 and it's pleasing to see despite the political issues that have plagued the relations between the two countries, cricketers from across the borders have come out and supported each other in this time of need.
Akhtar in support of an India-Pakistan ODI series in Dubai
Meanwhile, former Pakistan speedster Shoaib Akhtar has proposed a three-match ODI series between the arch-rivals to raise funds amid the pandemic. India and Pakistan haven't played a full-series since 2012 due to the diplomatic tensions between both countries. India and Pakistan have only played in ICC events since 2007, with India clearly coming out on top, barring the ICC Champions Trophy final in 2017 where Pakistan got the better of India.
"In this time of crisis, I want to propose a three-match series in which for the first time, the people of neither country would be upset at the outcome of the games," said Akhtar as quoted by IndiaToday.
Akhtar also added that both the teams will emerge as winners irrespective of the result as the matches will be played for a noble cause. "If Virat (Kohli) scores a hundred, we will be happy, if Babar Azam scores a hundred, you will be happy. Both teams will be winners irrespective of whatever happens on the field," he said.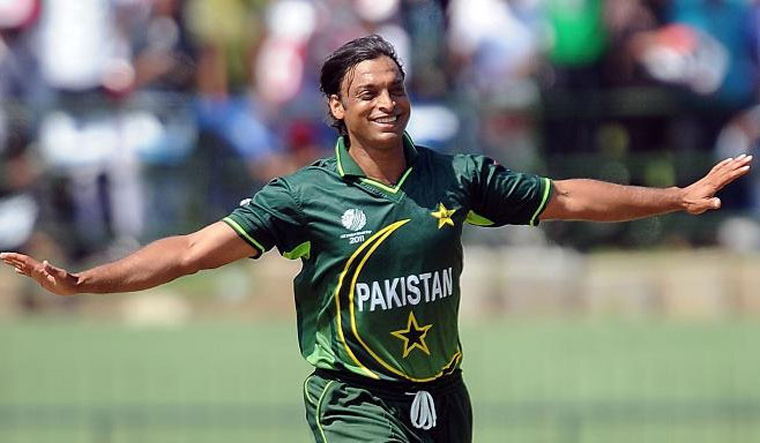 "Everyone is sitting at home at the moment, so there will be a massive following for the games. Maybe not now, when things start improving, the games could be organized at a neutral location like Dubai. Chartered flights could be arranged and the matches could be held," suggested Akhtar.
You are bound to get massive viewership for the games. For the first time, both countries will play for each other. And whatever funds are generated through this can be donated equally to the government of India and Pakistan to fight this pandemic," the former Pakistan speedster added.
The 'Rawalpindi Express' makes a lot of sense. It's in times like these when the diplomatic tensions should be set aside. As he said, once things become slightly better, both teams can be allowed to play in Dubai if all clearances are given from both governments and health officials.
These are desperate times, and Akhtar's idea would be just what every cricket lover would love to see. Albeit, it will be without the fans in the stadium, for all people staying at home it would be just the tonic they require to get their cricket fix.