At ICC's annual conference in London last year, the apex body permitted the use of concussion substitutes in international cricket. ICC's concussion substitute rule came into effect from August 1, 2019, at the start of the Ashes series in England last year.
The rule applies to any player who's reported to be concussed during the action on the field and can demand a like-for-like replacement after fetching approval from the match referee. As per the ICC rules, the replacement must be able to perform exactly the same role as that of the concussed player.
ICC Playing Conditions:
1.2.8.1 In assessing whether the nominated Concussion Replacement should be considered a like-for-like player, the ICC Match Referee should consider the likely role the concussed player would have played during the remainder of the match, and the normal role that would be performed by the nominated Concussion Replacement.
1.2.8.2 If the ICC Match Referee believes that the inclusion of the nominated Concussion Replacement, when performing their normal role, would excessively advantage their team, the Match Referee may impose such conditions upon the identity and involvement of the Concussion Replacement as he/she sees fit, in line with the overriding objective of facilitating a like-for-like replacement for the concussed player.
New Zealand vs India Live Cricket Score here
Concussion substitutes in cricket
After the introduction of the rule in August 2019, it first came into use in the second Ashes Test at Lord's. Steve Smith, who was hit on the head by a Jofra Archer bouncer in the first innings, was ruled out of the second half of the game.
As a result, Marnus Labuschangne was called in as a concussion substitute for Smith in the second innings at Lord's. Eventually, Smith was even ruled out of the next Test match at Headingley as Labuschagne went about securing his place in the Australian Test squad.
Ever since there have been many instances at the international level when a player has been replaced by a concussion substitute. The rule has received worldwide acknowledgement from all cricketing nations who have viewed it is a move to maintain the balance of the team even after the losing out their frontline player.
IPL 2020 to have Concussion substitutes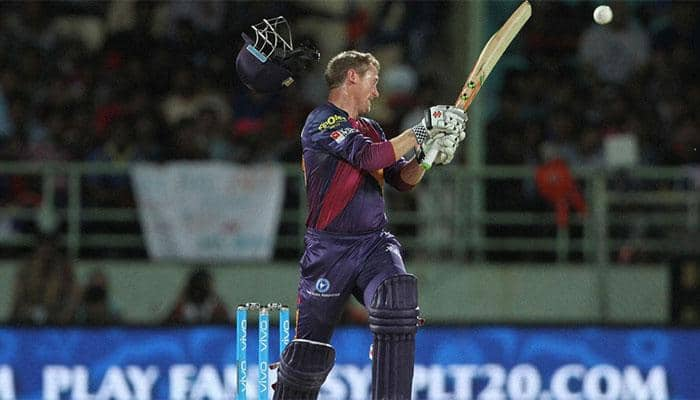 In the recent meeting at the BCCI headquarters, the IPL governing council took some crucial decisions for IPL 2020. Among the other upgrades that will be made for the upcoming season, IPL is all set to have provisions for concussion substitutes in 2020. The concussion substitute rule will work similarly as seen at the international level. The rule will now allow teams to substitute a concussed player with a like-to-like replacement from their squad.